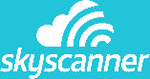 Asiana Airlines is a Skytrax 5-star rated airline. Fly in comfort with them to Rome for under $900? A South Korean Airline, they're also part of the Star Alliance.
From: Sydney
To: Rome
Airline: Asiana
Alliance: Star Alliance
When: Jan-Apr 2020
Stops: Seoul, South Korea
Example dates:
20th Jan – 2nd Feb
22nd Jan – 4th Feb
29th Jan – 11th Feb
31st Jan – 13th Feb
5th-18th Feb
7th-20th Feb
17th Feb – 1st Mar
21st Feb – 5th Mar
26th Feb – 10th Mar
6th-19th Mar
11th-24th Mar
13th-26th Mar
14th-28th Mar
16th-29th Mar
18th-31st Mar
20th Mar – 2nd Apr
21st Mar – 4th Apr
25th Mar – 7th Apr
and more…
Found via secretflying
Beat That Flight
For more deals like this from Beat That Flight, visit our site – sign up for updates, deals, flight hacks and error fares, or follow us on Facebook or on twitter.
Deals from Sydney, Deals from Melbourne, Deals from Adelaide, Deals from Canberra, Deals from Perth, Deals from Darwin, Deals from Brisbane, Deals from Hobart.